By Brian Baker | January 27, 2021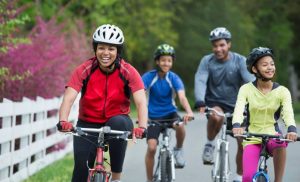 According to the American Heart Association, someone in the United States has a heart attack about every 40 seconds. That's not a comforting statistic, but the good news is more than 90% of people who have a heart attack will survive. Unfortunately, that doesn't mean life immediately returns to normal.
Most patients stay in the hospital for about a week and are sent home for rest and recovery while the heart muscle heals. Depending on your condition, returning to a normal routine could take up to 3 months.
For many, that means missing work. But just because you're slowing down, doesn't mean your bills do too. Mortgage, car payments, utilities—those still need to be paid. And while health insurance will cover some medical expenses, it may not cover everything. You could be billed for treatment and recovery costs, including:
Deductibles and co-pays
Expenses related to out-of-network treatment
Additional medical procedures, such as angioplasty and pacemaker implantation
Travel, lodging and meals during treatment
Rehabilitation and home health services
How to pay for these unexpected expenses is the last thing you should think about during your recovery, but many families end up with medical debt that can have a long-term impact on their financial security. In fact, 32% of American workers currently have some kind of medical debt and for some, the amount they owe is $10,000 or more.
That's where Critical Illness coverage can help. Critical illness insurance can help bridge the financial gap between what health insurance covers and out-of-pocket expenses. It complements major medical insurance by paying a lump sum you can use however needed: for hospital or doctor's bills, copayments and deductibles, or daily living expenses.
Better yet, after you've recovered and life is back to normal, many critical illness insurance plans include a wellness benefit that can pay a set amount – $50 is typical – for covered health screenings. Heart attack survivors are often asked to evaluate and make changes to their lifestyle, and wellness benefits are a great way to stay on course.
Life is full of unexpected moments. With a financial safety net you can rest assured when a critical illness strikes, it won't jeopardize your finances or the life you've built.
info gathered from unum.com